SIMPLE USAGE WITH HIGH ACCURACY.

Preciseness and simplicity integrated in the compact body.
■Features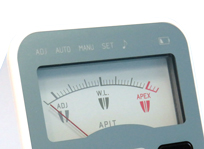 ■ Analog meter in large display.
The movement of the file can be traced precisely by analog meter.
Large display provides the perfect visibility.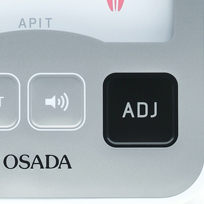 ■ Easy adjustment function.
Easy adjustment function allows for different usage for each specific root canal and enhanced precision and accuracy.…
Two modes, Automatic mode and Manual mode, are integrated for dentists' techniques.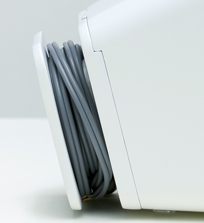 ■ Quick installation, quick storage
The cord is retractable and can be stored in the body.

*The product colors shown here may look different from the actual colors as shown here by digital display.
*The product is subject to change without prior notice for improvement.
*The photos shown are images.
Product Information
Product name(Model)
Osada Apit 15 (EM-S15)
Genaral designation
Apex locator
Manufacturer
Osada Electric Co., Ltd.
Power voltage
DV6V. (4 pcs. of AA-size alkaline dry battery)
Input: 35mA
Dimension
W104×D99×H104㎜